Our Program
The mission of the Summit Football program is to prepare our players for success, on and off the field, while building young men of character. Our success will be forged through hard work, discipline, commitment, an encompassing sense of pride, and through the pursuit of perfection. Our goal is to build confidence within our players as well as become more confident in each other. This will not only build the individual but build a team. Wins and losses will not be our final measurement of success. Our ultimate level of success will be ten years down the road, when our players are husbands, fathers, and members of the community. As we contribute to the development of young men in a positive way, we will be successful.
Summit Football has a relatively short history. With some early success, it has seen some challenging years. Through adversity, however, comes growth. Our staff and players are dedicated to a program that we can all be proud of. To forge our identity out of perseverance and hard work creates character, which is valuable in all facets of life. Summit Football is growing, we are building this together, and together we can't lose.
Summit High School Football Coaching Staff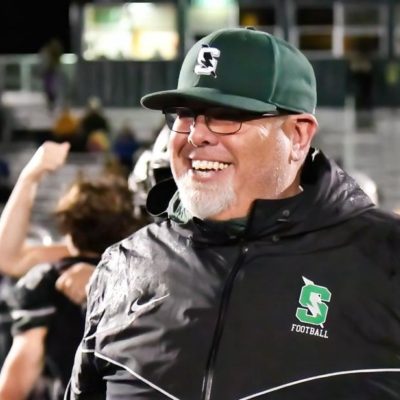 Corben Hyatt
Head Coach, on staff since 2013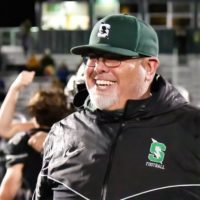 Corben started with the Storm in 2013 as the Offensive Line Coach. He became Head Coach in 2017. Corben played football at McMinnville High School and Walla Walla Community College before transferring to Western Oregon. Corben is the Executive Director for a nonprofit organization, The Office Group, that helps students prepare and organize for college. Corben and his wife Kristal have been in Bend since 2012.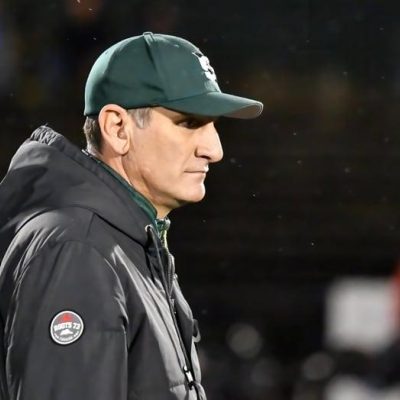 Tony Graziani
Offensive Coordinator, on staff since 2015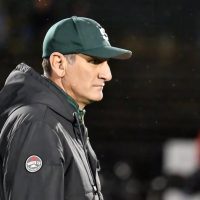 Tony started coaching for the Storm in 2015. He played football, basketball and baseball at Downey High School in Modesto, California. He then went on to play quarterback at the University of Oregon leading the team to the Rose and Cotton Bowls. He was drafted by the Atlanta Falcons and played for the Cleveland Browns, LA Avengers and Philadelphia Soul during his 14-year professional career. He is married to Sarah and has 3 children, Ben, Will and Ava. He is an agent with Century Insurance. Tony considers himself the best golfer and athlete on the Summit staff.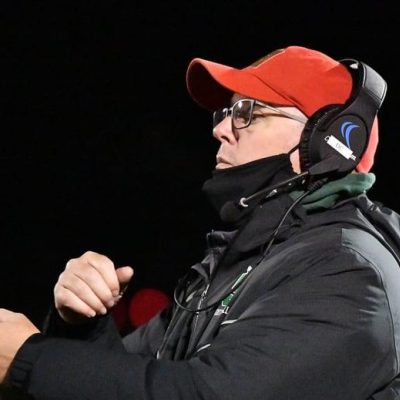 Scott Clements
Defensive Coordinator, on staff since 2002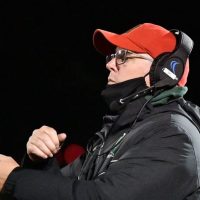 Currently a PE teacher at Highland Elementary. He is entering his 25th year of coaching football, 18th at Summit. He is a proud OSU alumnus (GO BEAVERS). He has no children but does have an amazing dog. He is excited about being part of this team and is looking forward to continuing to see it grow into a top-class program.
Adam Treu
Offensive Line Coach, on staff since 2009
Adam is in his second stint with the Storm having coached from 2009-2012 when he first moved to Bend. He also coached football at Pacific Crest Middle School from 2015-2019. He is a native of Lincoln, Nebraska where he was a three-sport standout for Lincoln Pius X high school. Adam Spent 10 years as a member of Oakland Raiders before retiring in 2007. He and his wife Tracy have three children, Olivia (20), Kemper (16) and Finley (14). He works part time for Latham Excavation in Bend. In his free time Adam enjoys fishing, farming, hunting and all the wonderful activities Central Oregon has to offer.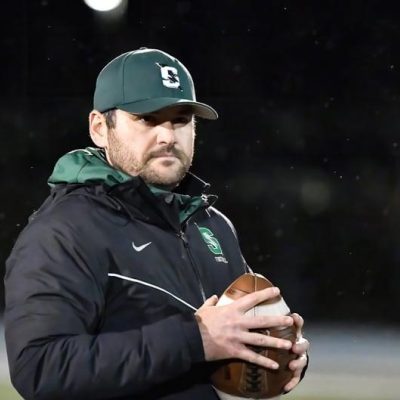 Jared Myers
JV Head Coach, Tight Ends Coach, on staff since 2019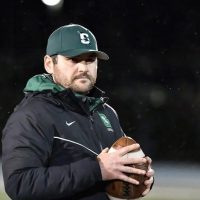 This is Jared's third season at Summit. He is an Oregon native but moved back after working for 10 years in college athletics. Jared worked as a Video Coordinator at Washington State University and the University of Miami. He's currently a lumber trader at Plateau Forest Products and is enjoying all Central Oregon has to offer.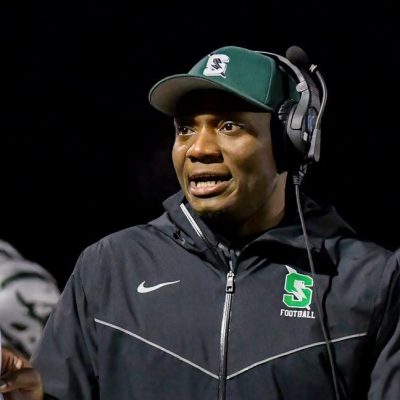 Elvis Akpla
Wide Receivers Coach, on staff since 2021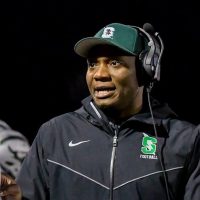 Elvis joined the Storm coaching staff in 2021. After graduating from Lincoln High School in Portland, Oregon, he went on to play Wide Receiver and ran Track at the University of Oregon. He was signed with the Philadelphia Eagles for the 2012 season. Following his playing career, he rebuilt the Lakeridge High School football program, serving as the Head Football Coach from 2015-2019. He is married to Kara, who is an administrator in the Bend-La Pine School District. He is a Clinical Specialist with Boston Scientific, in their Neuromodulation Division. Elvis enjoys developing great relationships with his players.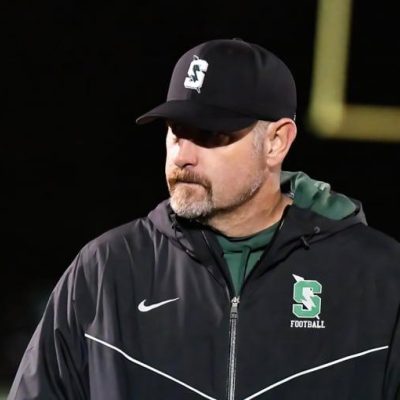 Troy Bailey
Defensive Line Coach, on staff since 2016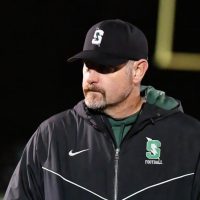 Troy joined the Summit coaching staff in 2016. He has lived in Bend since 2005 and trades lumber for Plateau Forest Products. Troy and his wife Robin have three sons, Jackson, Brady, and Kellen. When not working or coaching, Troy enjoys golfing and fishing with his family and friends.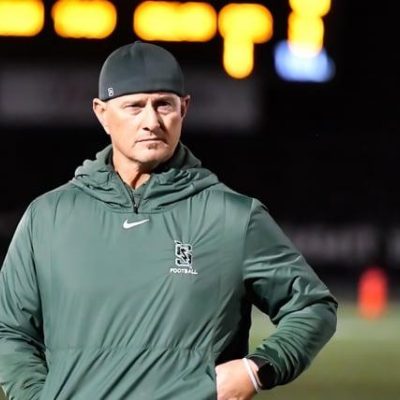 Craig Smith
Defensive Backs Coach, on staff since 2015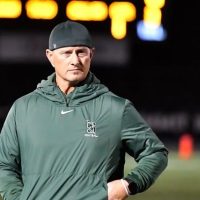 Craig began coaching at Summit in 2015. He is the Vice President of Land Acquisition and Development for Hayden Homes. Craig is excited for another opportunity to coach and impact the lives of young student athletes. Craig and his wife Meg have two boys: Campbell and Grant. When he is not in the office or on the football field, Craig spends time with family and friends enjoying the Central Oregon outdoors.
Brad Kent
Cornerbacks Coach, on staff since 2013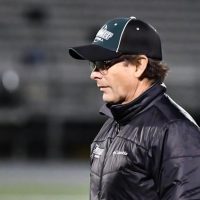 Brad coached for the Storm from 2013-2015 as the Defensive Back Coach. He then spent four years as the Defensive Back Coach for the MIT Engineers in Cambridge, Massachusetts. Brad grew up in Corvallis Oregon where he was a proud Crescent Valley Raider. He is married to Melissa and has two boys, Brendan and Sean, both former Storm athletes.
Jayden Smith
JV Line Coach, Equipment Manager, on staff since 2021
Jayden joined the Storm coaching staff in 2021. A 2017 Summit High School Alum and offensive lineman, the former player brings a passion for equipment management and development of younger Storm linemen. Jayden works for UPS in Bend. When Jayden isn't coaching or working he is playing rugby which he also did in high School.
Max Faulhauber
Freshmen Head Coach, on staff since 2019
Max joined the Summit Coaching Staff in 2019. He has lived in Bend since 2016 and works as a Customer Consultant for Knock, a real estate technology company. Outside of work and coaching, Max enjoys camping, hiking and enjoying the outdoors with his wife Danica. Fun Fact: Max threw Hammer at Willamette University where he attended college and graduate school.
Bryce Elliott
Freshmen Assistant, on staff since 2019
This is Bryce's third year with the Storm. He grew up in Thousand Oaks, CA, spent summers on Lake Almanor, and winters skiing on Mt. Lassen and Mt. Bachelor. Bryce played football and met his wife Kally at UC Davis. Seeking some adventure Bryce and Kally lived across the country for 18 years in Atlanta, Knoxville, and on Long Island. They have four kids, Rylan, Spencer, Kellen, and Eve, and moved to Bend to finally live close to family.